Beauton Art Posters | t.i.n.g.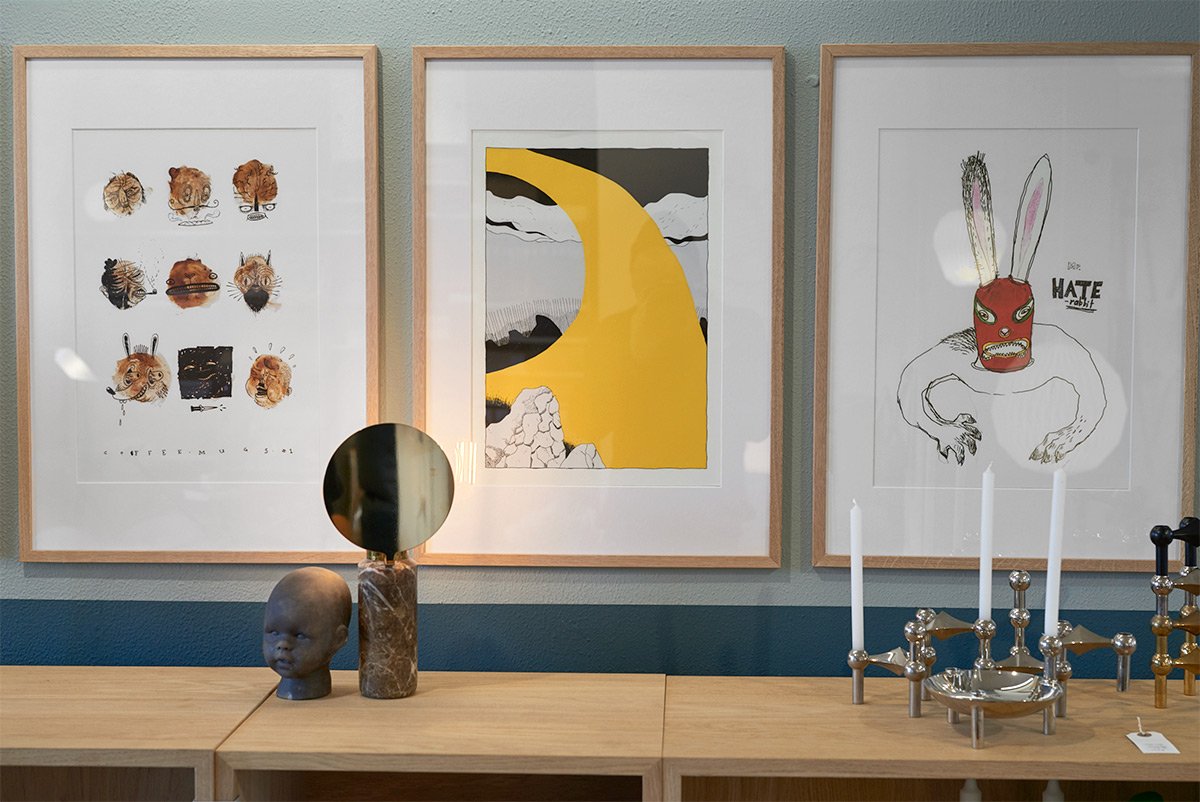 If you should happen to be in the beautiful city of Silkeborg we highly recommend a vist to the wonderful interior design store t.i.n.g.
The shelves are filled with beautiful design and now also with a large selection of our art posters.
Everything in the store is carefully selected by Helle and her crew which is always finding new and exiting t.i.n.g.s.
t.i.n.g.
Tværgade 13⠀
8600 Silkeborg
Denmark
 
 
FROM RIGHT TO LEFT
Mr. Hate Rabbit by Louise Bech Pedersen, Light by Halfdan Pisket, Coffeemugs by Patrick Ringsborg, Face II by Ola Juliussen, T800 by Halfdan Pisket, Hidden by Halfdan Pisket, Logs by My Buemann
Drown by Halfdan Pisket, Pancakes by Halfdan Pisket, Noise by Louise Bech Pedersen
 
FROM LEFT TO RIGTH
Taxi by Halfdan Pisket, Drown by Halfdan Pisket, Gammel Strand by Halfdan Pisket
 
FROM LEFT TO RIGTH
Untitled IV by Emilie Aastrup, Pot by Marthe Jung, Forest by My Buemann, Identity by Louise Bech Pedersen
Breakfast (Mint green) by Mormor, Collect me if I'm wrong by My Buemann, I will carry you by My Buemann