Beauton Art Posters | JOBO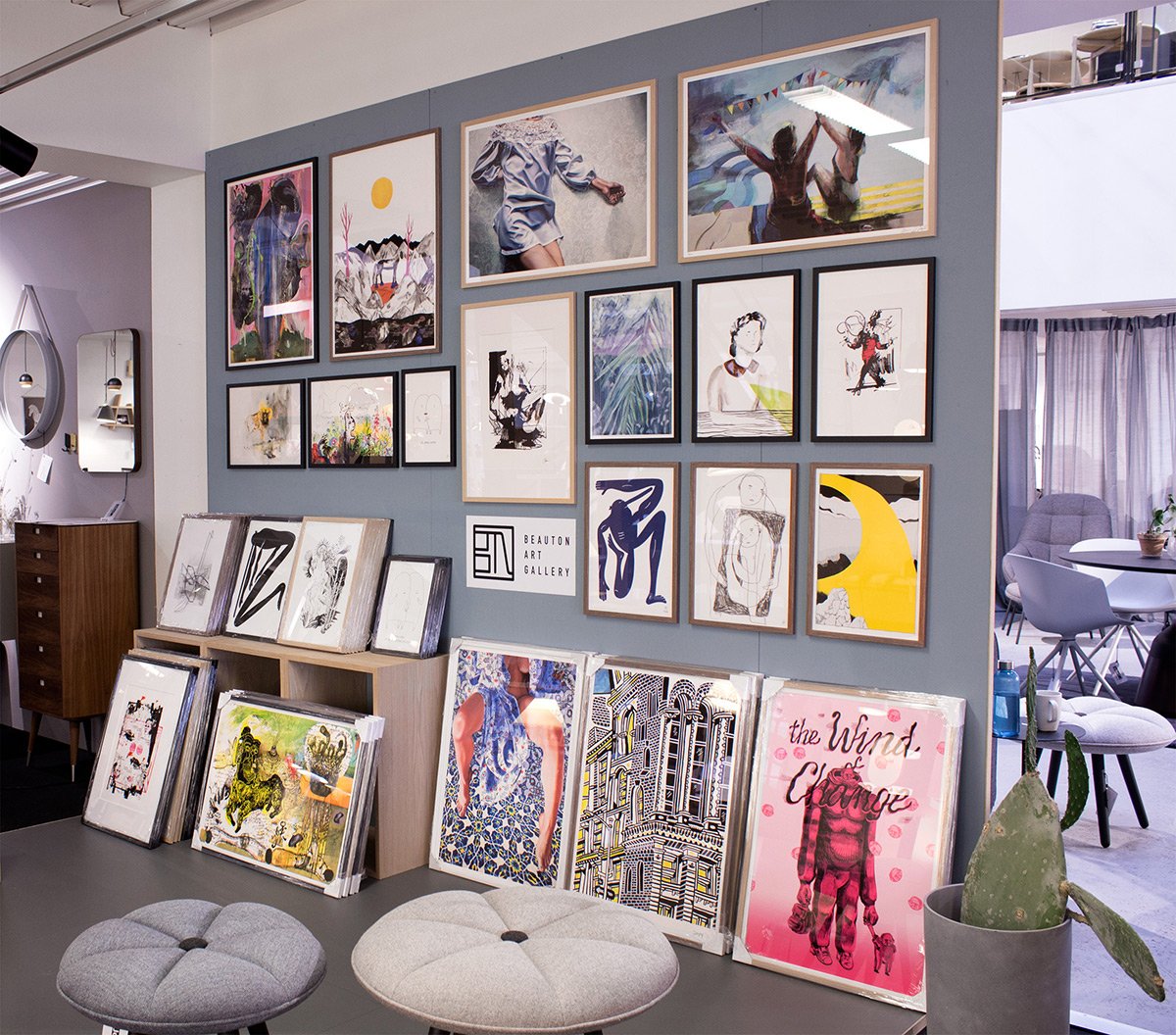 We are very happy to present a large selection of our limited edition and open edition gicleé art posters at JOBO.
Visit JOBO and enjoy the many different impressions and be inspired by the talented artists and their art.
The art prints are printed in a high resolution on 300 gsm acid-free Fabriano art paper with high-grade pigmented and UV-Protected Ink.
JOBO
Albuen 1
6000 Kolding
Denmark
 
 
 FROM LEFT TO RIGHT
Bill by Piotr Dudek, Surrounded by Emilie Aastrup, Act of Pattern VIII by Aleksandra Kalisz, Celebration III by Marck Fink
Muflon & Sparrow by Louise Bech Pedersen, I miss you Alice by Louise Bech Pedersen, We Belong Together by My Buemann,
Woman by Ola Juliussen, Nordic Refuge By Rafael Guerrero, Portrait I by Emilie Aastrup, Man by Ola Juliussen
Yoga Exercises II Blue by Mormor, I will carry you by My Buemann, Light by Halfdan Pisket
 
 
 
 
FROM LEFT TO RIGHT
  
Truth I by Louise Bech Pedersen, The Pier by Piotr Dudek
 
 
 
FROM LEFT TO RIGHT 
 
Turkish Act II by Aleksandra Kalisz, Brooklyn by Mormor, The Wind of Change by Piotr Dudek
 
 
  
FROM LEFT TO RIGHT
 
Bridges by Tina Louise Hunderup, Faces by Halfdan Pisket,  Botticelli II (Primavera) by Louise Bech Pedersen
 
FROM LEFT TO RIGHT 
 
Truth I by Louise Bech Pedersen, Achitecture Series III by Ola Juliussen
 
 
 
FROM LEFT TO RIGHT
 
Muflon & Sparrow by Louise Bech Pedersen, I miss you Alice by Louise Bech Pedersen, We Belong Together by My Buemann